100+ years of celebrating Lunar New Year
Celebrating the Chinese lunar calendar has been a Wells Fargo tradition since 1912.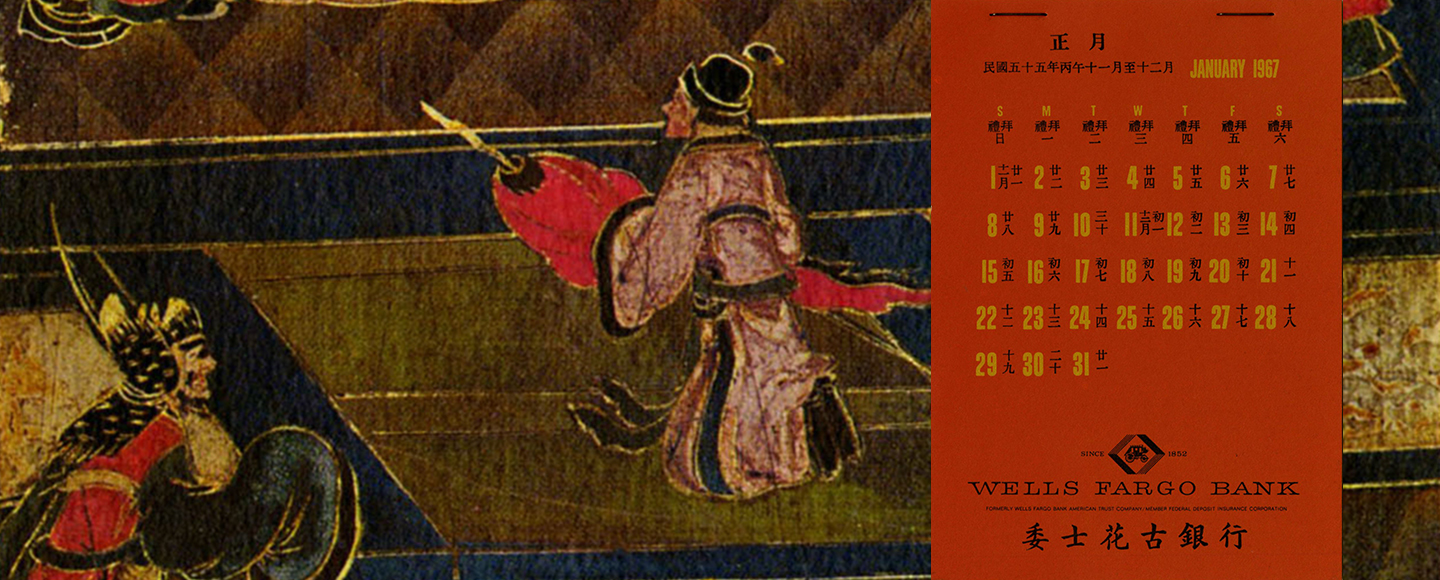 Did you know that Wells Fargo has celebrated Lunar New Year for over 100 years?
Lunar New Year marks the start of the start of the year for many Asian communities which traditionally have used the lunar calendar. Every year, it is celebrated with weeks of fireworks, parades, and private moments of housecleaning and preparation for the year ahead.
For more than a century, Wells Fargo has produced a unique calendar to celebrate the Lunar New Year with customers and employees. The designs and styles have changed over time, but these calendars demonstrate Wells Fargo's historic and continued commitment to diversity and inclusion.
Enjoy this selection of Lunar New Year calendars from the Wells Fargo Corporate Archives.
Earliest Wells Fargo Lunar Calendars
The earliest lunar calendars issued by Wells Fargo were produced by Chinese-printing companies and designed to appeal specifically to Chinese-speaking customers. The calendars issued during this period counted days in the lunar calendar in green and the solar calendar in red.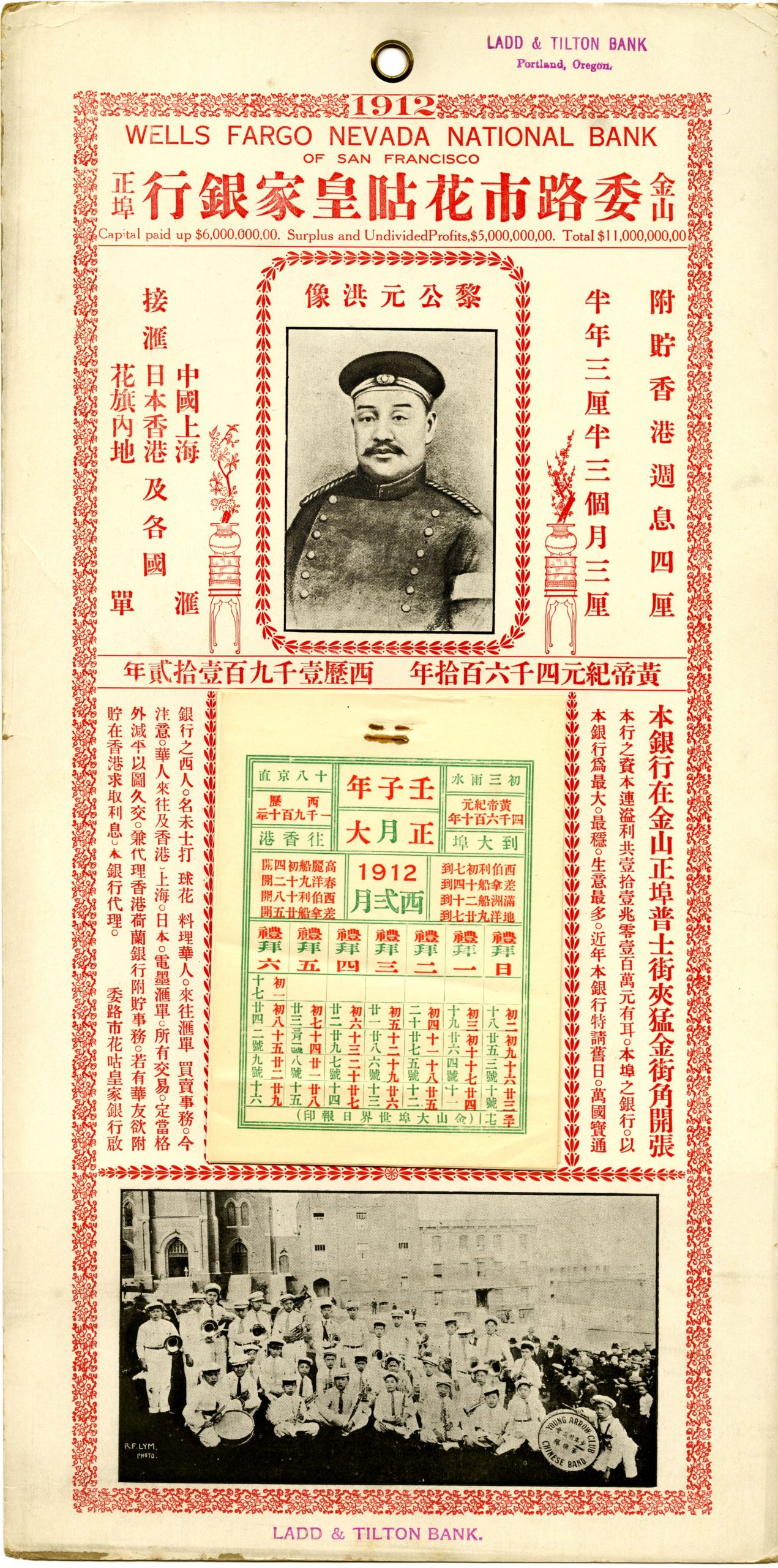 Colorful and collectible celebrations of Asian art
Over time, the calendars shifted their design to become increasingly decorative. People loved the colorful prints with ornate gold embellishments; they collected and displayed the popular calendars in their homes and businesses. The calendars sometimes featured historic Asian art and artifacts. Regardless of the design, the calendars continued to mark days in both the solar and lunar systems.
Calendars in the 1970s feature Wells Fargo's Chinese name represented by four Chinese characters (rich, country, money, house). The characters were chosen by a San Francisco bank manager in Chinatown who felt they better appealed to the customers he saw every day. The characters continue to represent Wells Fargo today.
Telling time with Zodiac animals
During the 1990s, calendars began to feature the animals of the zodiac, which features 12 years named after animals, each with their own traits. Some calendars during this time dropped the lunar calendar markings but continued featuring the Zodiac animal theme.
The pattern began with the Year of the Rooster in 1993. That same year, Wells Fargo first sponsored local Lunar New Year celebrations in San Francisco and Los Angeles.
Since then, Wells Fargo has completed three cycles of animal zodiac in calendar art. In recent years, Wells Fargo has hired artists to design unique calendars with a compelling story narrative.